Computer Technology Institute & Press-Diophantus (CTI)

Strategy & Digital Educational Content Directorate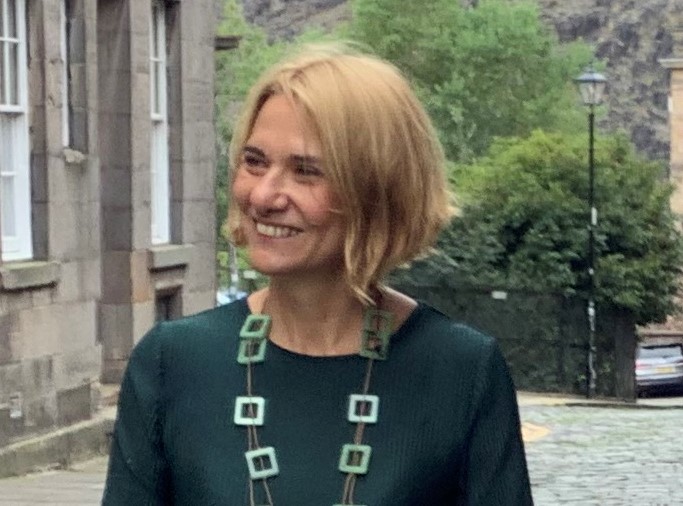 Dr Elina Megalou
Computer Engineer, PhD
Director, Strategy & Digital Educational Content Directorate
Computer Technology Institute & Press-Diophantus (CTI)
e-mail: megalou@cti.gr
phone numbers: (+30) 210 33050744, (+30) 6932457270
Dr. Elina Megalou is Director of the Strategy and Digital Educational Content Directorate at the Computer Technology Institute & Press-Diophantus (CTI), Greece. She holds a Dipl.-Ing (1991) in Computer Engineering and Informatics and a PhD (2000) in Data and Knowledge Engineering (University of Patras, Greece, Computer Engineering and Informatics Department (CEID).
Since her employment in CTI in 1988, she has effectively initiated, led and managed a large portfolio of nationally or EU-funded projects in the field of ICT in education, digital educational content, and innovative e-services for schools, involving a wide range of diverse stakeholders at national and international level. She has coordinated the large-scale National projects Digital School I [NSRF 2010-2015, 8.7M euro] and Digital School II [2017-2021, 2.8M euro]), that delivered thousands of Open Educational Resources (OERs) and the national content-based digital infrastructure and services for schools (dschool.edu.gr); the EU funded EduTubePlus (2008-11, 4.6M€) on the pedagogical use of video in education; the national large-scale programs "Pleiades" (2003-2008, 7M€) for developing Greek educational software and learning scenarios, and "Kirki" (1998-2004, 5M€) for localising international educational software for Greek schools. She has also participated in many EU projects as project manager and local coordinator on behalf of CTI (EnergyBits, Open Discovery Space, SAME World etc).
Since 1998, she has been a member of the technical advisory group for the Greek Ministry of Education (MoE). She is the initiator and the scientific & product coordinator of the Photodentro Greek National OER repository ecosystem and Aggregator (photodentro.edu.gr), and the Greek social Digital Educational platform "e-me" for pupils and teachers (e-me.edu.gr). She is also responsible for the Interactive Textbooks e-books.edu.gr official MoE service, and the mooc.edu.gr platform for MOOCs.
She has a 20-year track record of building, leading, and motivating collaborative, matrixed high-performance teams of up to 200 employees, including multi-disciplinary and location spread teams, staff members and subcontractors. From April 2015 until April 2017, she served as the Chair for the LRE subcommittee of European Schoolnet (EUN).